About Tunnel Town
Free from the creators of animal jam ( National Geographic ) Tunnel Town is a hopping 3D hit game sensation that lets you create an underground wonderland for rabbits!

Help the rabbits of Jamaa build a secret underground empire! Feed baby rabbits and watch them grow. Plan out and dig tunnels and chambers. Then, customize them with toys, furniture, wallpaper, and more! Hit the dance floor with different bunny combinations to breed amazing bunnies. Visit other burrows through Game Center, and show off your own burrow. Interact and play with your bunnies. Tunnel Town is as deep as your imagination! Make sure you keep trying to get those seasonal bunnies!
- Curious bunnies you can pick up and play with!  - Amazing high resolution 3D graphics and animation!  - Infinite possibilities: design your own underground world!  - Millions of items for your burrowers to interact with!  - Game Center link to connect with friends!  - Gardens to grow and treasure to discover!  - Make baby bunnies the old-fashioned way: on the dance floor!  - Scads of bunny types you've probably never seen. Can you breed the elusive Butterfly Bunny?
- Tunnel Town is completely FREE to download and play, but you can also purchase Gems and Stars for real money through the in-game shop. If you don't want to use this feature, please disable in-app purchases on your device.
$1.99

$1.99

$4.99

$4.99

$9.99

$9.99

$19.99

$19.99

$49.99

$49.99
This app is designed for iPod, iPhone, and iPad. Rated 4+Compatibility: Requires iOS 5.0 or later. Compatible with iPhone, iPad, and iPod touch. This app is optimized for iPhone 5.*Category: Games
Size: 43.4 MB
Language: English
Seller: Smart Bomb Interactive, Inc.
© Smart Bomb Interactive
(from tunneltown.com )
Available in the App Store and Google Play
Edit
Here's the link to the App Store and google play store: https://play.google.com/store/apps/details?id=com.SmartBomb.TunnelTown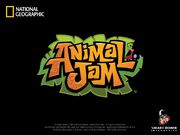 About Tunnel Town Wiki
Edit
This is an unofficial fan-made wiki, and is a know-about from the app Tunnel Town. Anyone can fill us in. Spread your knowledge! :)
Latest activity
Edit
If you check the touch arcadetoucharcade forum, you will see that I posted a complete
Breeding Guide
. Feel free to use it.