Cleanup
This article does not meet the wiki standards for quality. It may need to be reworded, reformatted, or removed.
From the warm tropical waters of Hawaii come the Seahorse Bunnies! These bunnies prefer to swim in pairs and they propel themselves by using a small fin on their back that flutters up to 35 times per second! With their long snouts, Seahorse Bunnies are sometimes mistaken for tiny, underwater elephants.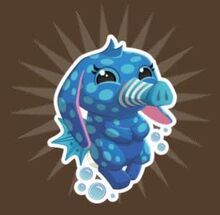 These bunnies come in blue and orange, with little shouts and fins like seahorses.
Ad blocker interference detected!
Wikia is a free-to-use site that makes money from advertising. We have a modified experience for viewers using ad blockers

Wikia is not accessible if you've made further modifications. Remove the custom ad blocker rule(s) and the page will load as expected.